Pipeline Magnetic Filter - lithium Battery Production Line
Due to the rapid development of China's electric vehicle industry, the lithium battery industry is also rapidly expanding. If there are conductive particles (such as iron) in the internal materials of lithium batteries, in the process of repeated re-discharge, the iron particles will conduct electricity to generate high-voltage electricity, which will break down the insulating layer of the lithium battery and affect the life of the lithium battery. Therefore, when producing lithium battery materials, it is necessary to strictly control the content of iron particles. A very strong magnetic field is also needed. At present, high-end lithium batteries use a magnetic field above 14000Gs to remove iron.
Our pipeline magnetic filter (magnetic trap) adopts a magnetic filter element larger than 14000Gs, which can adsorb extremely fine nano-level powder. The filter housing is made of stainless steel 304, and the quick-connect buckle design is convenient for the operator to clean up quickly.
The pipeline magnetic trap of LEYUAN is an online iron removal mode, which works continuously. According to the iron content in the material and working hours, workers regularly clean up the adsorbed iron impurities. We can design and manufacture high-pressure pipe magnetic filters according to requirements.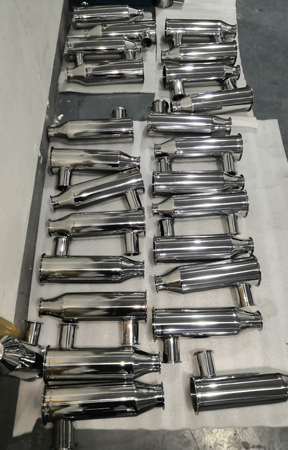 Related Blogs
Leyuan Video Show