Quality Control
We are Chinese Leyuan Group company, a professional magnetic assemblies manufacturer. We are good at making magnetic assemblies with complex construction, especially steel or stainless steel rotor body, glued magnets and precision weldings.
We will show you how we manufacture such assemblies and how we control the quality. For example: 12 magnets glued on rotor body, and a SS316L sleeve covered the magnets: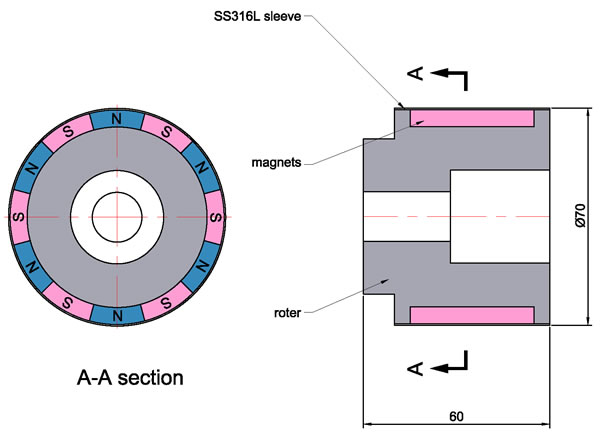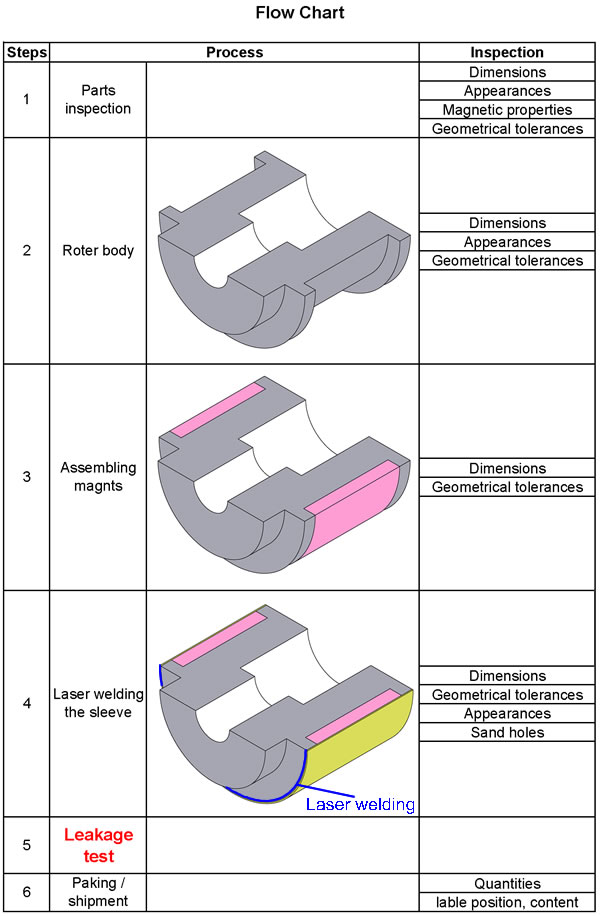 All raw materials and parts should be checked for performance and size before warehousing to ensure that the incoming materials meet our design requirements. In the manufacturing process, we strictly implement the requirements of the quality management system, such as the first article inspection. For this product, we will test the glue adhesion, welding leak and actual torque. Only when the first product is tested to be qualified, can we carry out subsequent batch production.
We would like to quote to you when we get your drawings, of course we respect and protect your commercial secret.